Dinner Parties
Private dinner parties are a fantastic way of spending quality time with your guests whilst enjoying the treat of fine restaurant food. What's more, you get to dine in the comfort of your own home, you don't need to do any of the clearing up and no-one needs to worry about driving home after a few glasses of wine!
We cater for dinner parties of 6+ people throughout London, Berkshire, Hertfordshire and Surrey and the home counties. Our menus are completely bespoke to your specific tastes and dietary requirements but a selection of our most popular dishes can be viewed in our Menu section. All dishes are created using the highest quality, seasonal ingredients, offering something for every taste, all cooked to perfection by Joseph Davis.
Weddings
Whether your perfect celebration means a garden cocktail party or a formal dinner, we have menu options that will make your day extraordinary and further enhance your many memories of your special day.
From elegant canapes, exquisite starters and mains and voluptuous puds, your guests will be wowed by the food at your wedding remembering it along with your amazing dress, the first dance and the best man's speech.
Special Events
Special events are a key element of The Private Chef's offering.
Corporate events,
BBQs,
Luxurious buffets,
Canapés parties,
Stag & hen parties,
Marriage proposal dinners.
Whatever your special event, The Private Chef can provide the highest quality dining experience to enhance it. Please feel free to contact us to begin creating your bespoke dining experience.
Private Household Services
Permanent private household chefs are our speciality. Many years of experience throughout London and The Wentworth Estate & surrounding areas have allowed us to create an extremely high quality, discrete and professional private household chef service. Whether it be for a permanent role, a limited period or fixed term, The Private Chef by Joseph Davis Ltd. can offer you an industry leading standard of service.
We have built many partnerships over the years and we now offer a premium 'full spectrum' household management service. From booking theatre tickets, providing chauffeur services to estate and grounds management and private jet services – no task is too large for us to provide our discerning clients.
Luxury world business and personal travel can also be arranged.
Please contact us for more information.
The Private Chef by Joseph Davis,
MasterChef 2014 quarter finalist.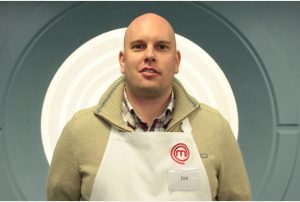 Now the top Private Chef on The Wentworth Estate, Joseph started his culinary journey when appearing on BBCs MasterChef programme, cooking for food critics, celebrities and three former winners. Joseph used this amazing experience as a foundation to create and build his luxury private dining experience – The Private Chef by Joseph Davis Ltd.
Many years of catering for people's special events, former Presidents, celebrities and bankers has lead to the realisation of a dream –  we have established ourselves as the premier private dining experience in London and the South East.
Please enjoy exploring our services on our new website and please contact us to create your perfect experience.
Birthdays
Anniversaries
Weddings
Mothers / Fathers Day
Business Dinners / Meetings
Valentines Day
Hen Parties
Dinner Parties
BBQs
Indoor or Outdoor Buffets
Corporate Events
A Surprise Treat For That Special Person
A Relaxing Family Meal
Sunday Roasts (Including The Best Yorkshire Puddings Ever!)
Joe was brilliant! He arrived on time and produced a fabulous meal for the six of us, with such ease and it was delicious. We all loved the pea and tarragon 'soup' as the 'chef's surprise' to start and whilst I did not have the beef, my husband and friends all thought it was delicious. It was such a treat to be a part of the 'party' and not be running back and forth to the kitchen to check on food. Joe was charming and we loved chatting to him. Thank you very much Joe.
We booked Joe for a dinner party of 13 friends – a surprise for most that I was not cooking! Joe and his assistant arrived in good time and brought all the crockery and cutlery with them. We were then able to enjoy pre-dinner drinks with our friends while Joe did all the hard work in the kitchen. How produced a fantastic meal (we had chosen the Luxury menu but had changed the starter and dessert). Everyone had a great time and we received lots of messages the following day, raving about the food. Would definitely book Joe again.
Fine Details
The Private Chef by Joseph Davis Ltd. is registered in England and Wales
Company number 10457012
Enquire Now